From the Streets of Nashville to the Hollywood Stage
Nolan Neal has been through a lot worse. And quarantining in sunny Southern California isn't all bad. Ever since auditioning for NBC's The Voice and America's Got Talent, the Nashville native has been sequestered in Los Angeles since March. Sure, there is a pandemic and all, but this captivity has had its silver linings. Unaware at the time that his successful auditions would lead to a recurring presence on these shows, Nolan Neal has become a fan favorite due to his humble presence, utter desire to help those in need, expert musicianship and his ability to craft relatable songs. It's no surprise why—one listen to his original song "Lost (for the Last Time)" you'll hear the layers of pain and excess the singer/songwriter has endured for a large portion of his life, his subsequent road to recovery, and the joy of knowing that he has finally found himself.
When he's not in the spotlight and when he takes a break from responding to thousands of new fans seeking guidance on their paths of life, Nolan spends his time songwriting for clients, recording, and producing his own records. Given the limited space In his humble abode in the hills of greater Los Angeles, Nolan has room for only the essentials. And one instrument he cannot do without is Spectrasonics Omnisphere. It's not just the small footprint that this instrument occupies, it's the workflow, the ability to instantly find sounds he needs right away, and to create inspiring rhythms in a cinch with Omnisphere's advanced arpeggiator. Given the dwindling amount of time Nolan has these days, Omnisphere proves itself to be a valuable tool to keep working and thriving in the fast paced L.A. music scene.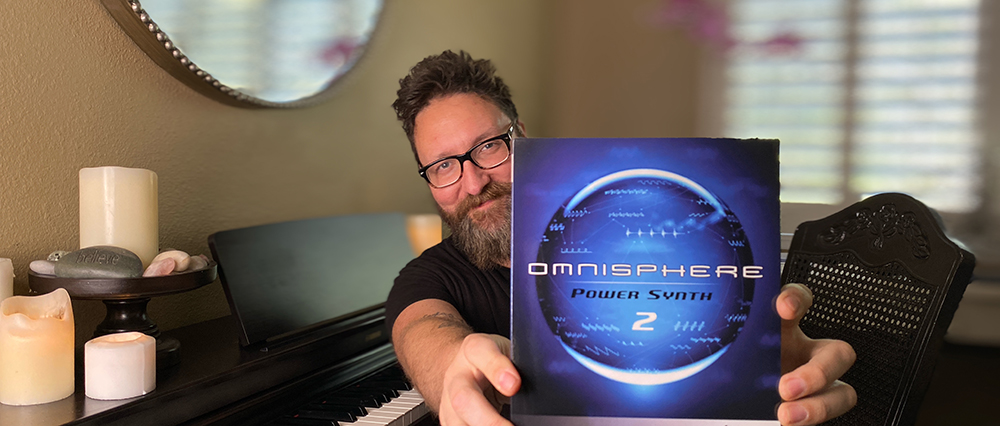 "I don't get behind anything I don't believe in with all my heart. Omnisphere means a lot to me. It's a really special program. I'm not getting paid to say this!"
Born and raised in Nashville, Tennessee by parents who were both professional musicians, music hs built the foundation of Nolan's life and paved the way for his career as a singer/songwriter, producer, and engineer. Nolan is also a past member of the band Hinder and has worked with famed producer Rob Cavallo, and performed alongside Steve Thompson, Desmond Child, members of Shinedown, Saliva, Parmalee, Tonic, and many others.
That's not all—his recent prime-time appearances have earned him standing ovations, a YES from all four judges on America's Got Talent and ultimately landed him in the quarterfinals of the show. His performance on The Voice earned another standing ovation and four chair turns. Nolan seems to have caught the eye of America's prominent Pop stars, and the rest of the world is taking notice.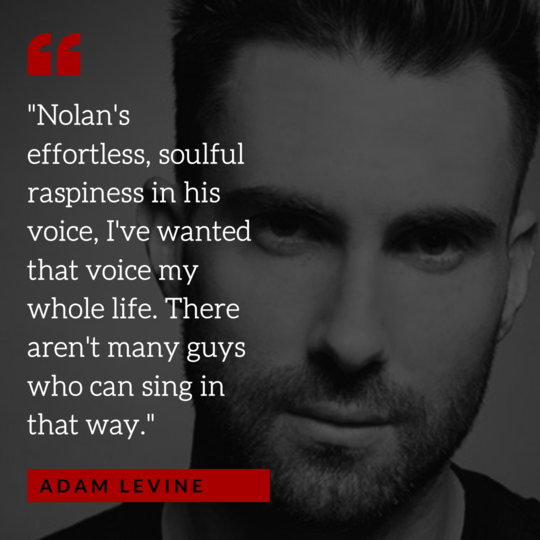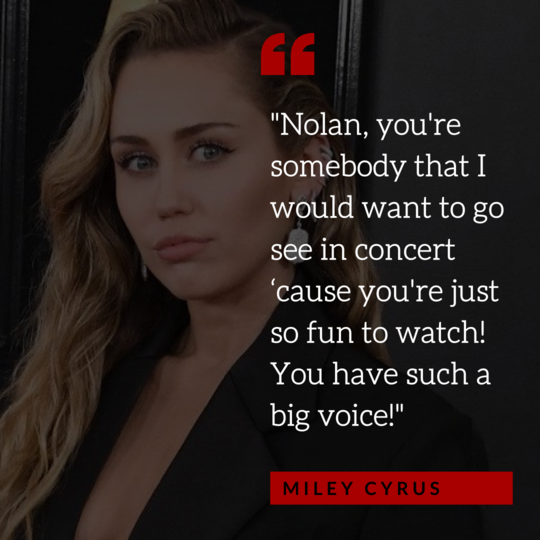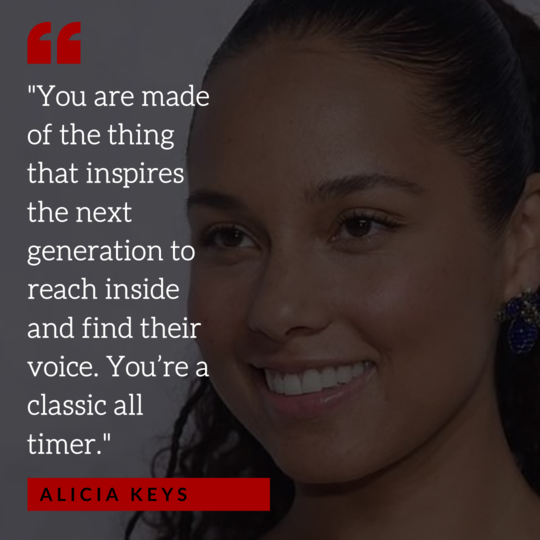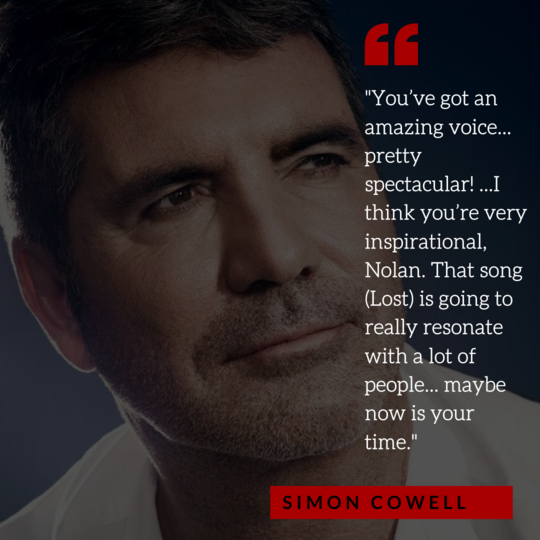 As a Musician, How Do You Survive in Quarantine? Diversify.
Sure, success on America's Got Talent is one thing, but a pandemic and legally binding contracts and NDAs are another. The Music Industry isn't exactly the easiest to survive under normal conditions, and when you introduce contracts and a pandemic into the mix it brings into question a fundamental issue not only for Nolan, but for all musicians living through this unprecedented time. How the heck do you make money?
Diversify. Nolan isn't just a live performer—long before his appearances on TV he'd been producing and songwriting for a variety of people and continues to do so. Singing demos is one of his side hustles, but another of his specialties is taking cell phone recordings from clients and expanding them into full-scale demos. There isn't anything 'demo' about these recordings either. His skills with Pro Tools and software plug-ins such as Spectrasonics Omnisphere transform his clients' cell phone dreams into deep, clean, polished, professional jams, one step away from radio-ready hits.
"Anything that creates movement I love! Using Omnisphere to make rhythms without 'hits' is super useful for me—like sidechained pads or digital rhythms—it's a simple thing, but it can really tie a record together."
The process is simple, and the solution is obvious. Be creative, but surround yourself with good tools that simplify your workflow, something that Spectrasonics Omnisphere does really well for him. And don't forget, invest time in learning those tools!
Nolan loves Omnisphere for its inspiring sounds, the sheer variety of timbres, and its ease of workflow. It's simple to get creative inside of Omnisphere and Nolan especially likes using Omnisphere to create rhythm and movement. Nolan's home studio includes a few pieces of beloved outboard gear and several stringed instruments. As a guitar player (and an artist for Taylor guitars), his studio is replete with beautiful guitars and basses. But when his mixes need an extra spark of something analog, digital, or rhythmic, or he needs to "tie the song together" he'll turn to Omnisphere.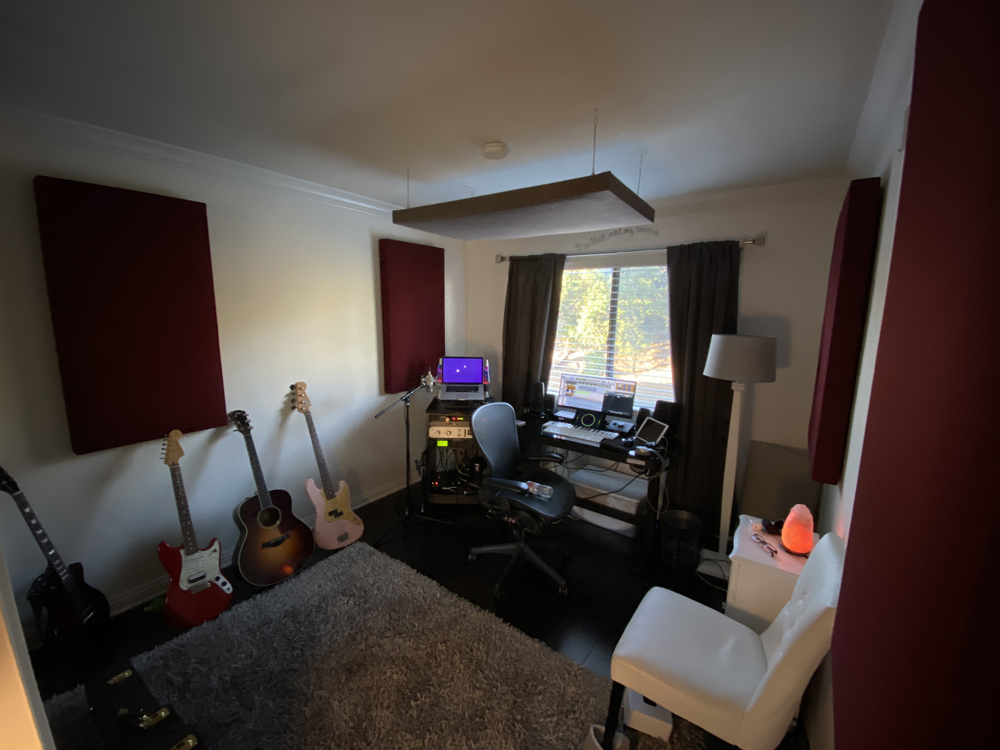 Never Give Up
Getting to this point has not been easy, and Nolan has faced many heart-breaking tragedies, including experiencing his 26-year-old father take his own life when Nolan was a boy. His father was also a musician so Nolan channeled his energy and took to the streets of Nashville performing for anyone and everyone, developing his prodigious talent by playing for the people. He was eventually discovered and signed by an LA record company, that encouraged a fast and loose "rockstar lifestyle", which ultimately led him down a dark path of addiction. Despite all the adversity he has faced overcoming his addiction, Nolan has one of the most surprisingly positive outlooks on life. He's now healthy, happy, and focused on his career. In my short meeting with Nolan, I felt as though I'd known him my whole life. He's genuinely interested in everything you have to say and will bend over backward to help anyone in need. After his appearance on America's Got Talent Nolan has received thousands of emails and messages from others who have known pain and loss, and Nolan takes time to respond to almost everyone. In his words:
"I've received close to four thousand emails, DM's, and comments on social media and have recently (thanks to some REALLY good friends) assembled an AMAZING team to help me with my mission to help others and to help organize my brain and respond to anyone who we feel we can help. Sometimes just a simple reply can pull someone out of the darkness long enough to find their light again!"
Don't be Afraid of Technology
Navigating a career in music is not only about perseverance. It's about seeing the change around you, adapting, and being open to that change. With the current quarantine restrictions, Nolan focuses on his studio and production. He also likes to spend time watching tutorials, trying new things, and learning about the tools he uses in his temporary California production studio. Knowing your tools is important, and in ILIO's prior interview with L.A. based mixer Narek Ambar we learned that it's far better to know a few plug-ins like the back of your hand than to have an arsenal of plug-ins that you "kinda" know. Technology is here to help us, and time spent learning it is a necessary investment.
"It's all about workflow. Having tools that speed up any part of the creation process is beneficial to everyone on the team, not just the producer. I love the Sound Match feature in Omnisphere. It's easy to find sounds in seconds. Omnisphere is so great for that."
Besides, what else do you have to do in lockdown? Musical instruments, especially software, have seen a surge in sales during the pandemic. Take it from Nolan—it's not a vacation. It's a time to hunker down and work!
Strike a Victory Pose
For any musician, navigating the current and ever-changing music landscape can be difficult, to say the least. But those that diversify their abilities and spend their time wisely honing their craft can find success. As a veteran of the industry and someone who's enjoyed the ups and downs of fame, Nolan continues to advance and find new paths into the spotlight by continuing to work very hard. One piece of advice from Nolan to anyone struggling in the industry is to make a vision board and spend just a few minutes a day visualizing your goals.
"It's a long journey, but you'll get there. Trust me! When you wake up in the morning take a victory pose; pretend you've already succeeded. You'll be surprised what this does for your confidence."
As he's helped many others find their way in life's journey, it seems as though Nolan practices what he preaches and is an ideal example of what persistence, drive, and dedication can bring. But like anything one does in life, it's important to remember that it's not what you do, it's why you do it. And for Nolan Neal his mission statement is simple and transcends music: Provide tools that fight depression. Music is but the cloak for what really matters to him, and at what seems to be only the beginning of his journey into stardom, Nolan Neal is healing the world one person at a time.
What's next for Nolan Neal? Nolan's new album, complete with a brand-new fully produced version of the song "Lost (For the Last Time)", comes out soon and is available for pre-order at www.nolanneal.com. Listen carefully and you might hear some Omnisphere!
Pre-order Nolan Neal's album - "Lost (For the Last Time)"
Nolan Neal - "Send Me a Butterfly"
More information about Nolan - www.nolanneal.com