Upright Design, Grand Sound
The Bösendorfer Grand Upright 130 incorporates the experience of almost two centuries of grand piano making. Although physically an upright piano, the instrument surprises with subtle nuances and a powerful bass, and yet with a pure and pristine piano sound, without further tonal colors that are usually added by the large body of a concert grand.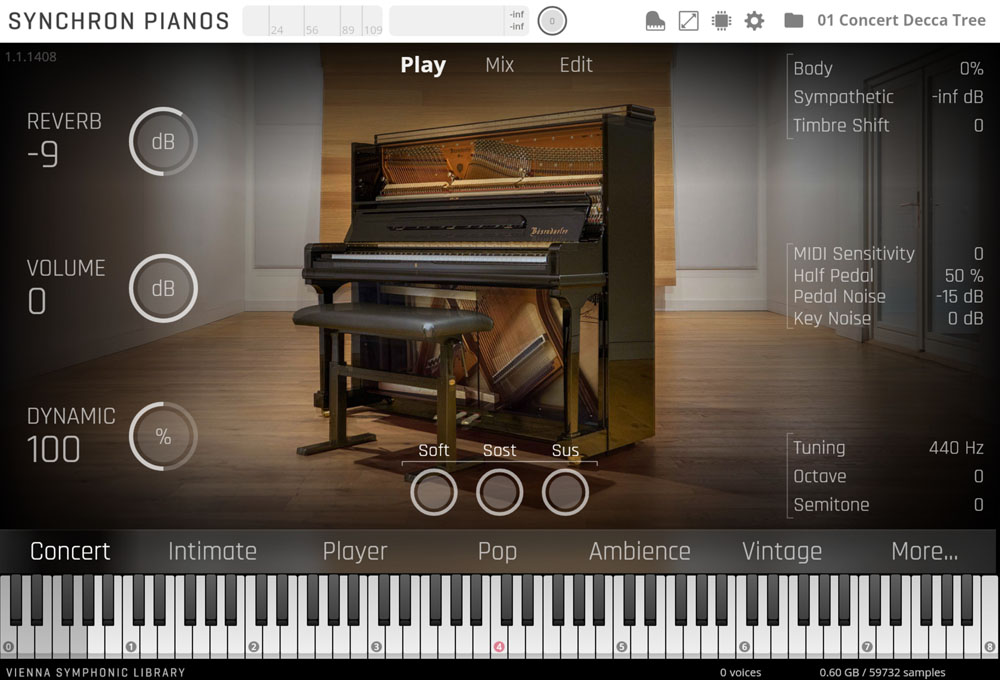 The legendary pure and rich Bösendorfer sound is based on the Viennese tradition of piano making with its complex construction. Bösendorfer uses more than 80% naturally dried resonant spruce wood to build an instrument – more than any other manufacturer. When a note is played, the integrated spruce components become acoustically active, forming a complete resonating body similar in principle to a violin. Its precise mechanics offer optimum power transmission with maximum controllability. The carefully hand-spun bass strings – steel core strings with one or two layers of copper – also contribute to its warm and sonorous sound.
Hear this beauty for yourself!