March 10, 2023—Overloud has announced a free update for TH-U Premium that includes the new model Tri-Chorus. The Tri-Chorus model recreates the legendary tone of the CS-5* rack chorus, used by many artists like Michael Landau, Stevie Nicks, Boz Scaggs, Chaka Khan and Sheena Easton for lush and deep modulations.
How to Get the TH-U 1.4.19 FREE Update:
Open TH-U in your DAW (or standalone) and you will be prompted by a pop-up indicating that there is a "New Version Available." You can also log into your Overloud user account to manually download updates.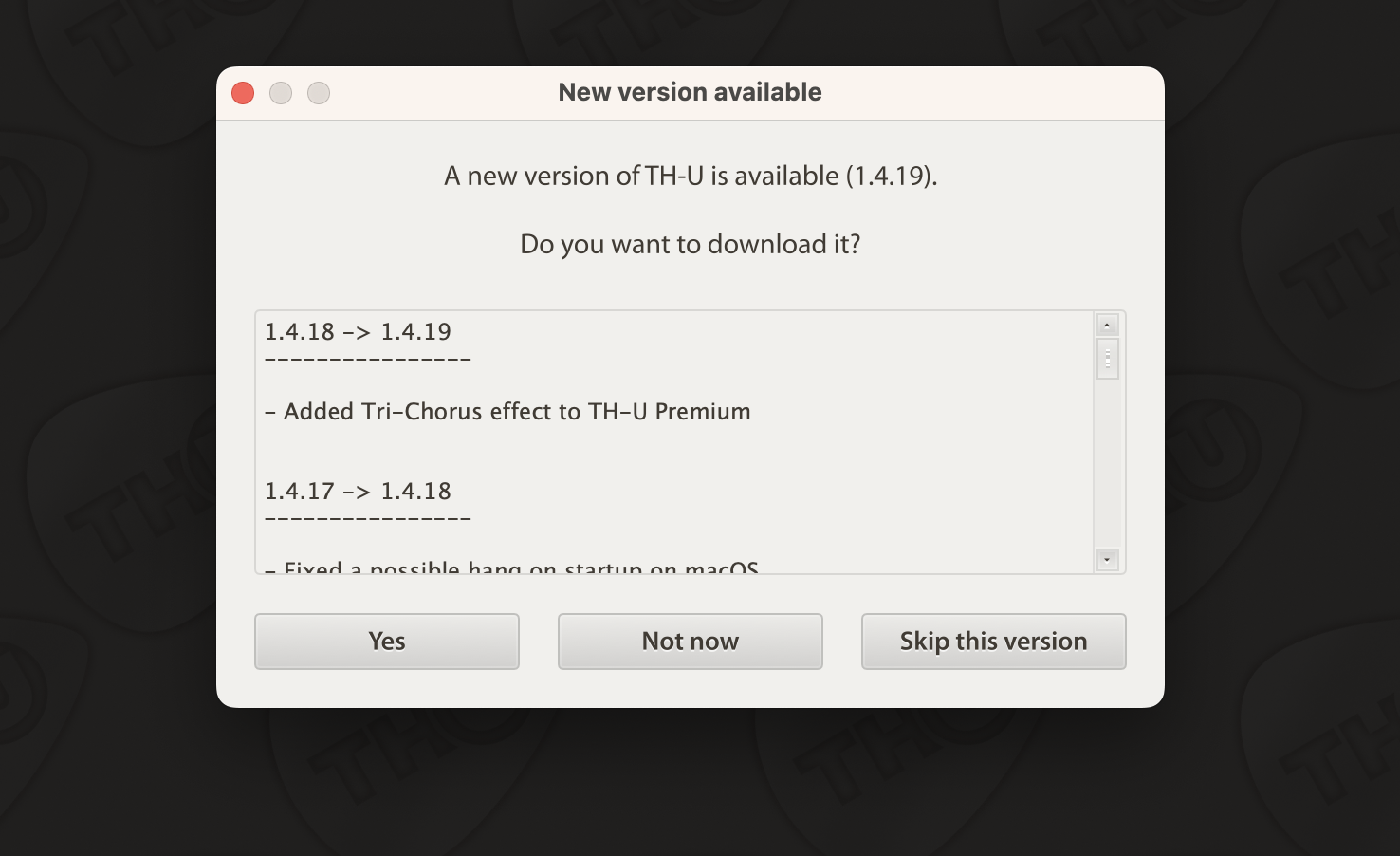 If you are having trouble downloading your update, please contact us at (818) 707-3655 or HERE.
---
NEW TO TH-U?
Check out some of the top included amps in Taylor Danley's video, and get your free trial
HERE.