If you're familiar with The Vienna Symphonic Library, you've probably seen Andreas Olszewski's name on various audio demos and scores. An extremely talented and accomplished composer, he's also the genius behind most things notation related with VSL, i.e., programing the Sibelius presets for VSL instruments. Another name you may recognize is Joe Ierardi, the co-founder of Synthogy, the creators of Ivory II. A few years ago, the two men's worlds collided as Olszewski and virtuosic pianist Volker Rogall set out to realize Rachmaninoff's Third Piano Concerto virtually using both VSL instruments and Synthogy's Ivory virtual pianos.
This interview is from 2012.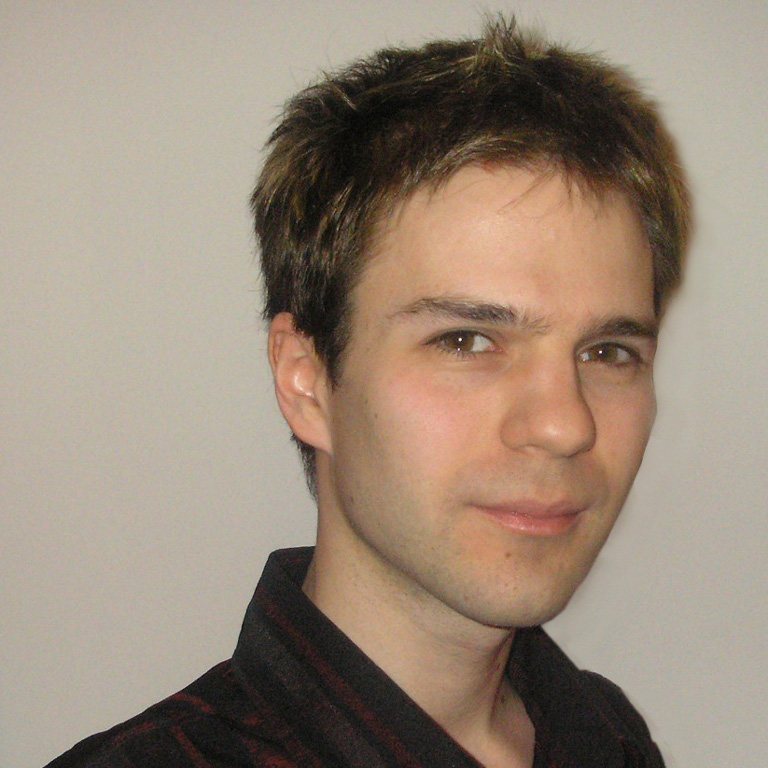 Andreas Olszewski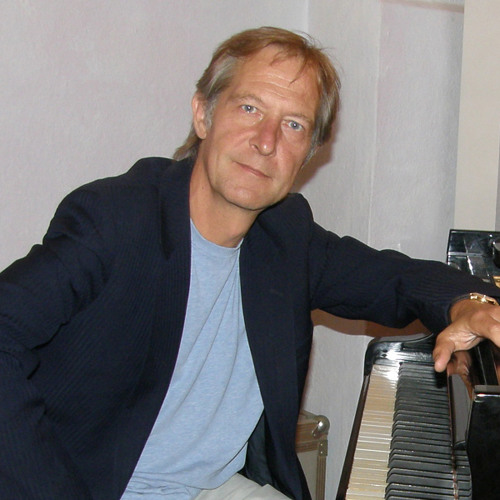 Volker Rogall
Interview with Andreas Olszewski by Joe Ierardi of Synthogy
Tell us a bit about your background.
I grew up near Salzburg, Austria in a musical family. My parents sang in a choir and my brother, sister and I learned instruments. At first I learned drums and played in various local rock bands. Later, when I was about 20 and still taking lessons in drums and percussion, I joined Ludwig Nussbichler's composition class at the music school, which was quite an eye-opener for me. Soon I made music for some student films and for a theater play, which I produced entirely with sample libraries and software synthesizers.
After moving to Vienna I spent less time making music because I had some other priorities, but after starting to work for Vienna Symphonic Library in 2002, I felt the need to create my own music getting stronger again. So in 2004 I started to study composition at the Vienna Conservatory with Christian Minkowitsch. My pieces get played regularly here in Austria. Through my work for Vienna Symphonic Library I am in the fortunate position to know these sample collections very well and can use them as if I played all the instruments myself. In addition to my own compositions, I work as an orchestrator for various productions, and commercially as well for advertisements.
Had you ever realized a Piano Concerto with virtual instruments prior to this project, or collaborated with a pianist in this manner before?
No.
So this was kind of a new experience. What was it like to work with Volker?
It was great to work with Volker. He is a very affable person. We understood each other very well on both a musical and personal level. We both wanted this project to be as good as possible, and the passion that he had for the music and his work carried over to me.
Volker described one of the biggest challenges in realizing this score to be the constantly changing tempi, ritenuto, accelerandi, etc. Did you find this to be true? How did you handle this challenge?
That indeed was a big challenge. Volker sent me his piano tracks in two versions. The first one was only piano and the second one was the piano plus a click track following the tempo changes he recorded. With the help of this click track I could transfer all the tempo changes to my Cubase project. That was quite some work, but after that was finished, working on this project was so much easier.
What was it like to follow his 'human conducting' track? Did you ever work like this before?
No, I haven't done that before. For this project I think it was necessary to do it that way. Volker has a long history with the Rach 3, so he knows every note exactly and has an inner feel about the timing of the piece. This inner feeling I had to make my own during the working process. If you are new to that piece and have only the piano track to listen to, it is very hard to feel the beat during some fast passages. So his "human conducting" track was a great help.
What other challenges did you find when working on the score?
My own personal challenge was, that I wanted to be as true as possible to the score. I wanted the listeners to be able to hear every detail that Rachmaninoff had written. That normally is not possible when classical works get performed or recorded.
Did any particular section of the piece stand out as the most difficult to execute?
I did not find any section more difficult than others, but I think some parts are more delicate than others. Whenever the instrumentation gets more sparse, I had to be very careful that the instruments have the right phrasing, because every little detail can be heard then. For example the woodwinds in the middle of the piano cadenza need to be very lyrical and gentle during their solos. So in this passage I had the task to be the flute, oboe, clarinet and horn player and not just the orchestrator.
Did you have any experience with Ivory prior to this project?
No, except hearing some of the great demos on the homepage, this was my first contact with Ivory.
Describe the mixdown session from your perspective. How did you decide upon the balance of the orchestral instruments?
I tried to get the balance of the orchestral instruments as even as possible before the mixing session. There are so many interesting little tidbits by various instruments, which I fell in love with. I wanted to make them all audible by accenting them whenever I felt the need to. During the mixing session in Cologne we only had to make slight corrections with the mixing automation to bring things more upfront or to the background. Fortunately this was very easy, as Volker and I fully agreed which phrases and instruments are important to the various passages. I think we had the same result in mind during the whole process.
As a composer, do you find great value in realizing the works of the great masters in this manner?
Yes indeed. Through this project I now can say I learned how Rachmaninoff orchestrated for the orchestra. His way of giving little solo spots to the wind instruments is very beautiful and inspiring at the same time.
Technical questions:
What computer do you use for your work?
I used two Windows PCs in a local network to realize this project. The host computer used Cubase as DAW and the second, stronger computer served as a workhorse, running all my plug-ins in Vienna Ensemble.
What sequencing or DAW software do you use?
Cubase for the Rachmaninoff project.
Any other outboard hardware or software that is important to your production?
The orchestra was entirely realized with the Vienna Symphonic Library Symphonic Cube, which is a collection of 10 sample libraries. The EQ and the reverb (Vienna Convolution Reverb) we used during the mixing session are part of the Vienna Suite plug-in package. For the room ambience with the Vienna Convolution Reverb we used the Grand Concert Hall of the Vienna Konzerthaus.
Which Vienna Instruments did you use?
I used the following Vienna Instruments:
Chamber Strings I (For some divisi sections)
Chamber Strings II (For some divisi sections)
Orchestral Strings I For some divisi sections)
Orchestral Strings II (For some divisi sections)
Woodwinds I (Flutes, Oboes, Clarinets, Bassoons)
Brass I+II (Viennese and French Horns, Trumpets)
Percussion (Timpani)