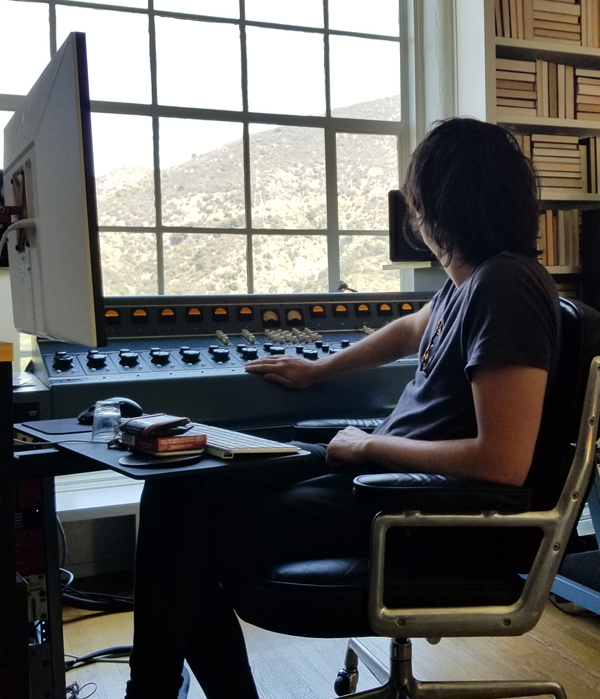 If you've tuned in to Pop and Alternative streaming playlists lately you've most certainly heard the work of Los Angeles-based Andrew Wells. Shepherding the raw, dynamic energy of such diverse acts as Fitz and the Tantrums, Meghan Trainor, Elle King, Jason Mraz and many others into snappy radio-ready tracks has swept him to the upper tier of LA producers. The quality of his song-writing, recording and production work coupled with his lightning quick delivery is well-known by record companies and managers, and keeps him tightly scheduled in a town brimming with talent.
We sat down with Andrew to talk shop, and we learned a number of things about his approach to production that both surprised and impressed us. The first surprise was entering his spacious and immaculate control room. Situated in a Spanish Casa that peers over the Hollywood Hills, it is the opposite of tech, a wood-beamed, designer living space where you'd sooner kick back with a Laura Esquivel novel than pump out hit songs. But once you settle in, it becomes obvious that there's serious work being done here. Crouched in front of the large picture window is the centerpiece of Wells's studio, an imposing 16-channel analog console, custom crafted by Tree Audio in Los Angeles with industrial blue steel and large knobs for faders that beg to be turned.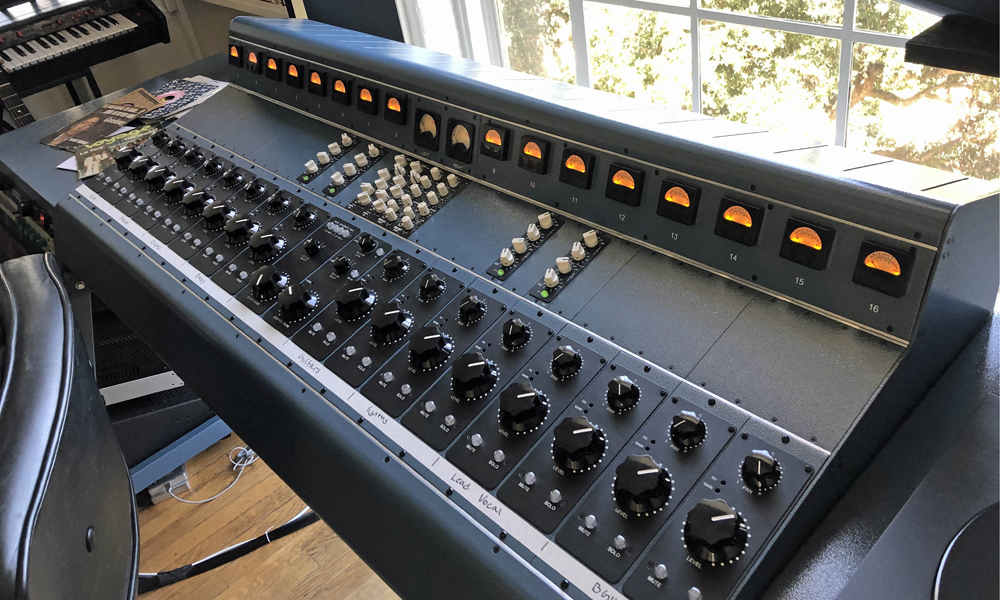 Wells's custom, completely analog board can be expanded with a long plank of 500-series modules.
Wells runs eight stereo busses through the console to create sub-mixes and stems from his Pro Tools system, as well as complete mixes, summing everything to two tracks that are recorded to the second surprise of the day: a pristine Ampex 351 two-track tape machine.
"Everything sounds great through that machine. Recording to tape is the best way to get the saturation and 3rd order harmonics that make mixes pop on the radio," says Wells. "Plus I can work much faster and deliver great sounding tracks, whether I'm sending stems to the mixing engineer or delivering finished mixes to mastering. When I started recording to tape, that's when I began using VST instruments instead of relying on my old hardware synths to get a warm keyboard sound. It really changed everything for me."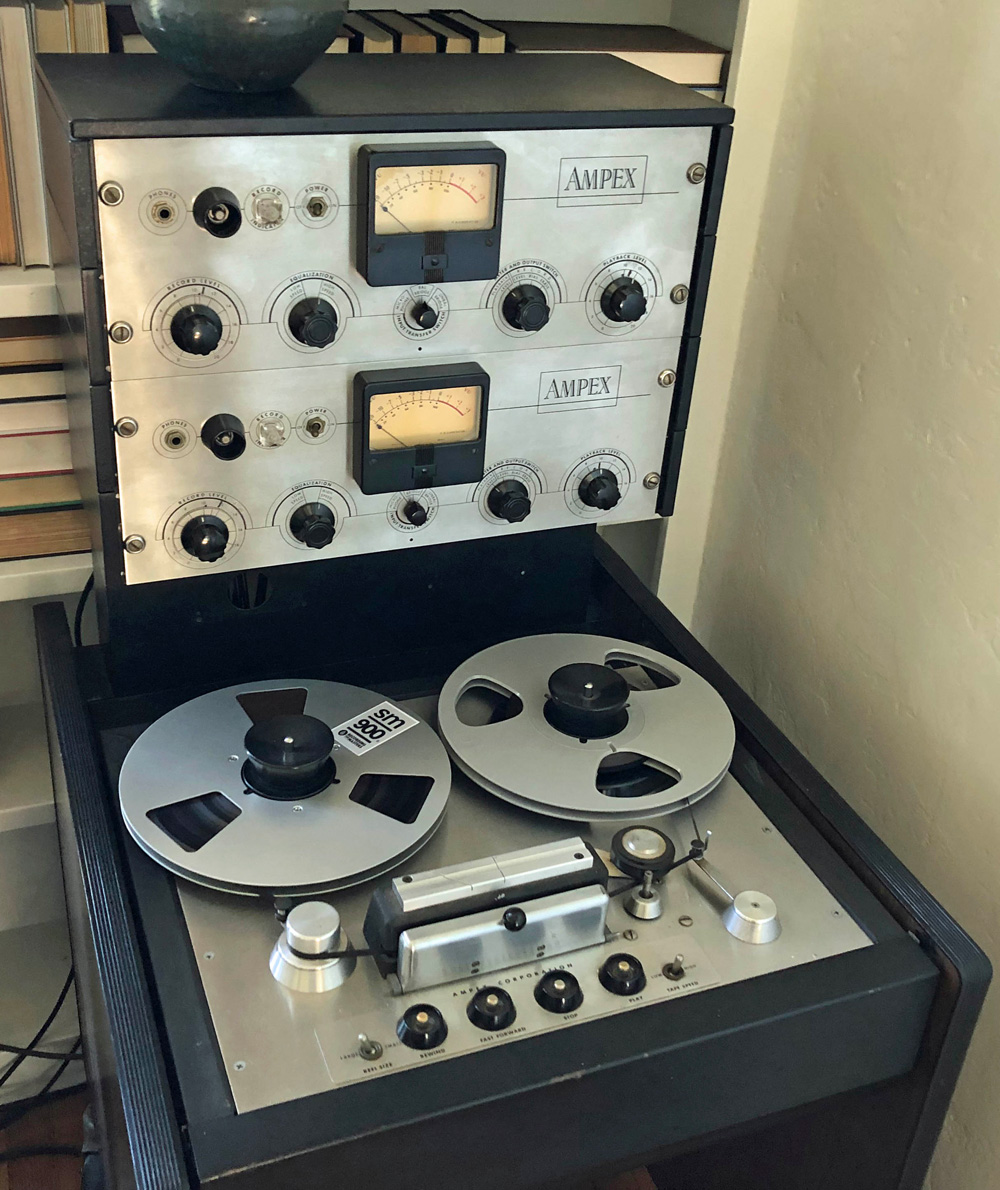 While Andrew does own some venerable vintage keyboards, such as a Juno-106, a Multivox electronic combo piano and a Solina string machine, his main synth is now Omnisphere, the virtual instrument by Spectrasonics.
"It has everything and it can do so much, tons of presets—it's almost overwhelming. I spent a lot of time with Omnisphere in the beginning just finding sounds, and now I have around 20 go-to presets, but I'm excited to start using the Sound Match feature to find new sounds during a session. I love the sound of Omnisphere, pads and keyboards, and also some of the crazy stuff it can do."
Wells also uses Spectrasonics' Trilian to create big, colorful bass tracks. As a musician, his main instrument is guitar, and that's how he starts most projects, but when he adds synth or keyboard parts he usually draws them in directly to the Pro Tools interface, preferring to use a mouse rather than a MIDI controller.
"I have a good understanding of music theory, so drawing in parts is actually quicker for me and works well on Pop projects."
While many of Wells's drum parts are programmed using samples directly into the DAW, he sometimes records a full kit in his downstairs live room to get a more spontaneous feel, often augmenting with sampled drums. Depending on the client he'll record many of his projects in large studios around LA as well, bringing the tracks back to his inner sanctum for final stemming or mixing.
For in-the-box processing Wells uses a variety of plug-ins from UAD, Avid, JST, and SoundToys, while his analog signal chain includes high-end mic-pres, a Distressor, LA-610 and other curated class-A gear. It's clear that he has invested a lot of time, thought, and money into his setup, but the result has been a sound and that rivals many of the top studios, and a supremely efficient workflow.
Though still young, Wells has broadcast his gifts for songwriting, recording and producing to the masses while creating an "estudio de primera clase" nestled in tasteful, comfortable surroundings. No wonder he attracts so many clients!